Guest rooms:
Our house comprises 5 comfortable guest rooms with private bathrooms. We can accommodate up to 15 people, with 1 to 5 beds per room. We adapt the capacity of our rooms to suit individual needs. We welcome you from 5pm during the day (departure before 10:30am the following day).
Table d'hôtes:
In the evening, we invite you to share our table over a home-cooked family meal, made with fresh produce. Please reserve your meal at least 48 hours in advance.
Inside the house...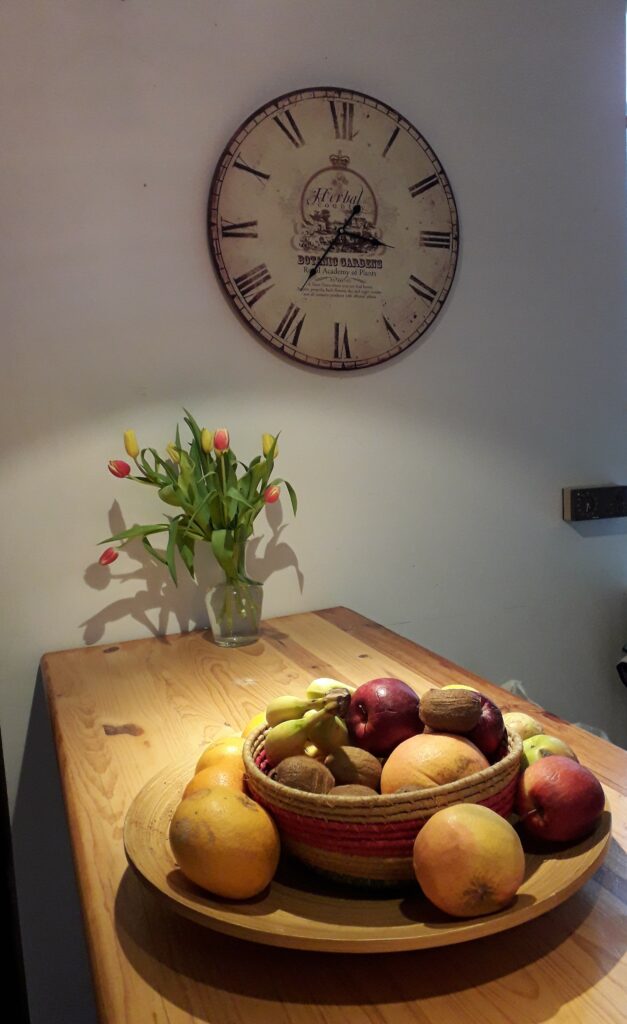 Inside the house, free, unlimited Wi-Fi access (fiber optics) means you can surf the Net in total security.
We provide suitable bedding for young children. Please indicate their age when booking.
A piano is also freely available and musical instruments are welcome in the house (we have musicians in the family 😉 ).
A library and a wealth of up-to-date tourist information are also available to accompany you throughout your stay.
Our house is a warm and friendly place: don't hesitate to talk to us, we'll be delighted to hear from you!
Outside the house...
Le Clos de l'Âtre is located in the heart of the village of La Chaise-Dieu, 100 meters from Saint-Robert Abbey. Free parking is available all around the house, making it easy to park your vehicle. Our completely enclosed courtyard is also ideal for parking a motorcycle or bicycles*.
Our 4-legged friends are welcome in our house, free of charge, but only on request, in order to ensure their comfort, that of their masters and that of the other guests in the house. If you are hiking with donkeys or horses, we can put a meadow at their disposal (subject to conditions)*.
* Please let us know when booking.